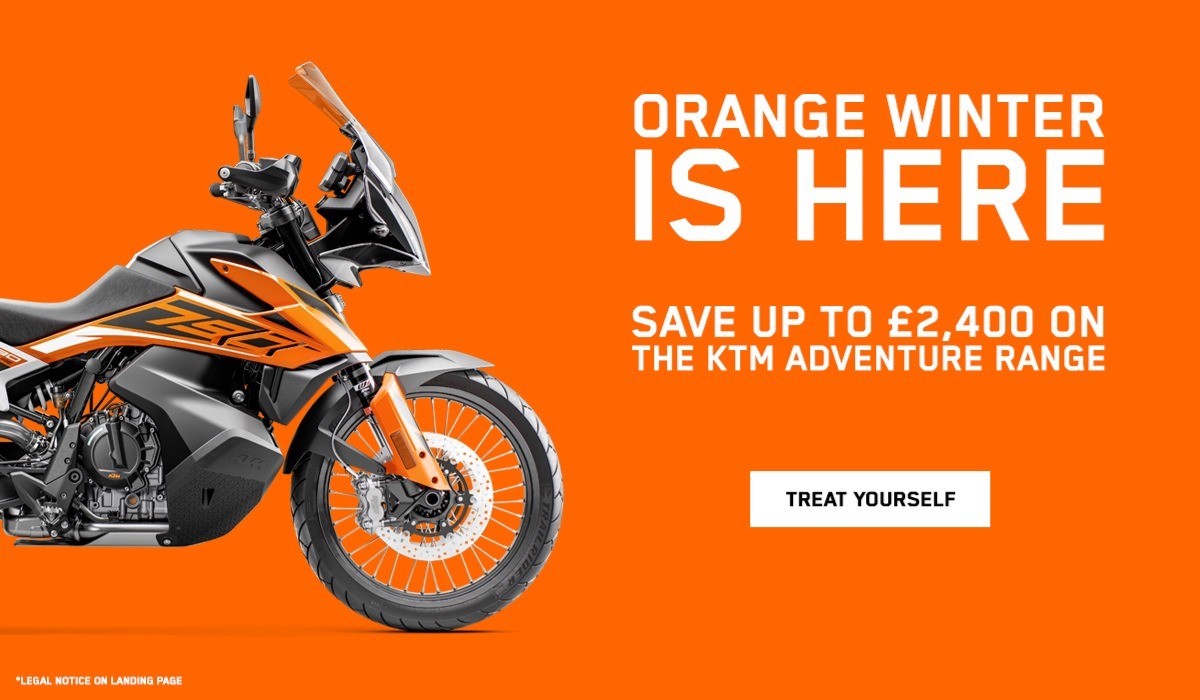 790 ADVENTURE
EXPLORE ANYWHERE

The KTM 790 ADVENTURE is the ultimate antidote for your winter blues. Created with the original intent of adventure in mind, it is just as capable of taking on challenging dirt trails as it is at tearing up endless miles of asphalt. When Spring returns, you'll be ready to take aim at the most remote location and get there as fast as you can.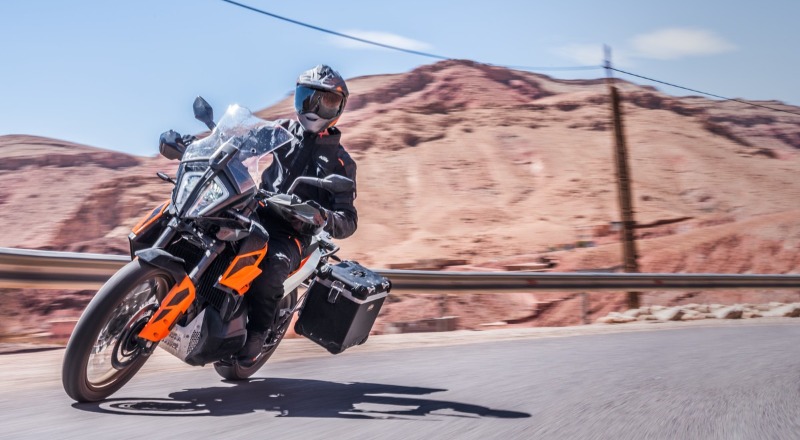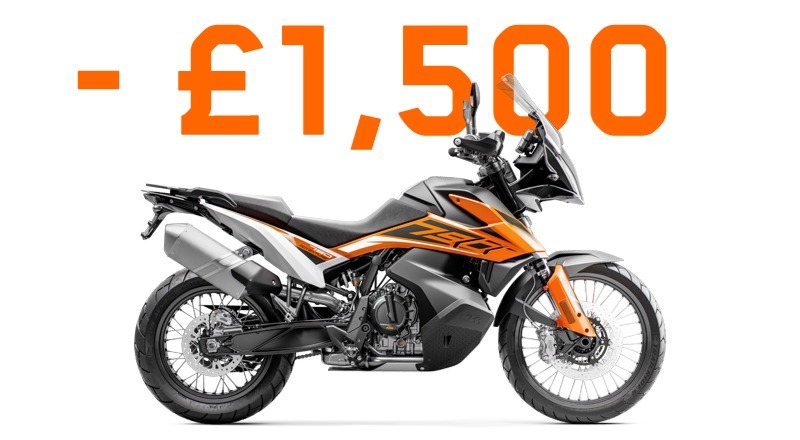 UNLIMITED ADVENTURE
An advanced, lightweight and compact Travel-Enduro motorcycle with the essence of offroad performance shaping its approach to adventure touring. A bike capable of exploring the most direct route to new places, while comfortably taking on the tarmac sections along the way.
SPECIAL FEATURES
Excellent engine performance, 95hp/70kw
Up to 450 km range between fuel stops
Easy-to-access air filter
lower seat hight, easy to access
Ride Modes (Street, Rain, Offroad, Rally)
790 ADVENTURE R
UNLIMITED OFFROAD

There's never been a better chance to experience KTM's race-winning rally experience in a lightweight travel machine. A pure offroad travel weapon, capable of taking riders to the ends of the Earth and back in true READY TO RACE fashion. Packed with rally DNA, it has all you need to push the boundaries of exploration even further next riding season.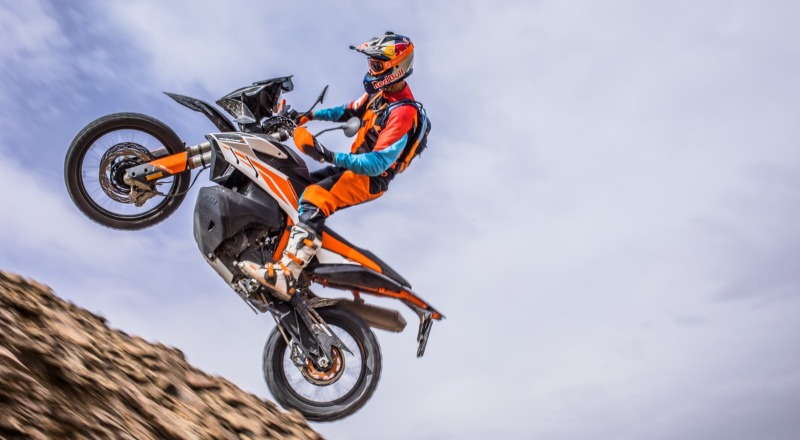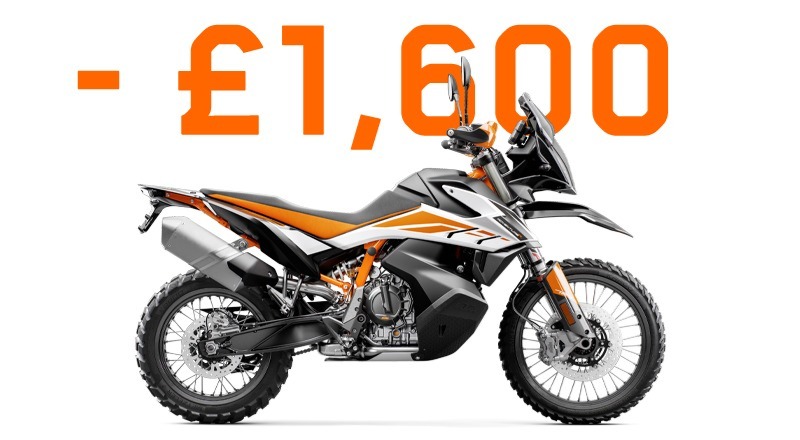 ADVENTURE HARDER
A serious offroad motorcycle at its core. It is well-equipped for adventurers who want to tackle a wide range of challenging terrain with offroad race bike competency, whilst enjoying the comfort of long-distance travel ergonomics and the convenience of sophisticated electronics.
SPECIAL FEATURES
Excellent engine performance, 95hp/70kw
Lightweight & strong bodywork
Up to 450 km range between fuel stops
Full LED headlight with LED daytime light
Ride Modes (Street, Rain, Offroad, Rally)
1290 SUPER ADVENTURE S
TAKE THE LONG WAY

Whatever the road, however high the pass, however rough the weather, the KTM 1290 SUPER ADVENTURE S is capable of chewing up many miles of varying terrain with untroubled ease. Race off confidently next riding season knowing your bike's READY TO RACE genes hold the promise that around the next bend and over the distant horizon, an unmatched level of thrilling adventure awaits you. No specific destination in mind. Just you, the road, and your ADVENTURE.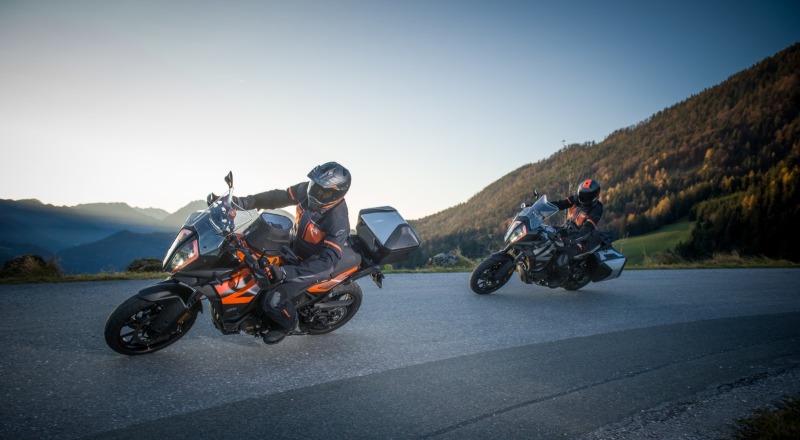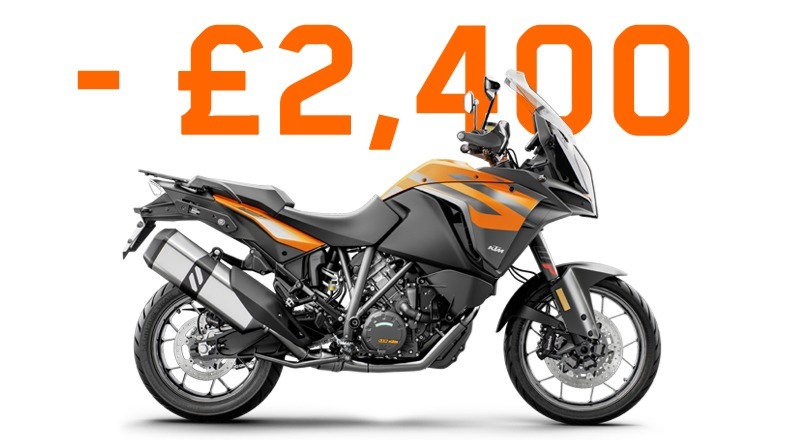 UNRIVALLED PERFORMANCE
Experience the thrill of adventure in the fast lane with a staggering 160 hp (118 kW) and one of the most advanced electronics packages in the world of Adventure. The KTM 1290 SUPER ADVENTURE S is packed with all you need for a fully-loaded, adrenalin-filled get-away like no other.
SPECIAL FEATURES
Impressive 160hp/119kW power
Sporty handling
Easily-adjustable windshield
Comfortable WP semi-active suspension
Ride Modes (Sport, Street, Rain, Offroad)
1290 SUPER ADVENTURE R
UNBOUND EXPLORATION

The KTM 1290 SUPER ADVENTURE R is clearly the Alpha in the pack. Get your hands on Dakar Rally-winning DNA in a machine with the ultimate combination of power and technology – a limit-crushing ride to go further than ever before. With 220 mm of fully adjustable suspension, you can simply point towards a destination, twist the throttle and take the straightest line there. There's never been a better time to own KTM'S most powerful ADVENTURE!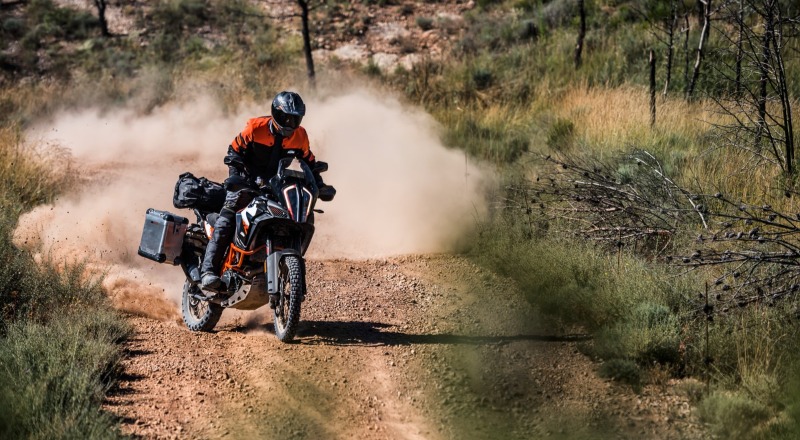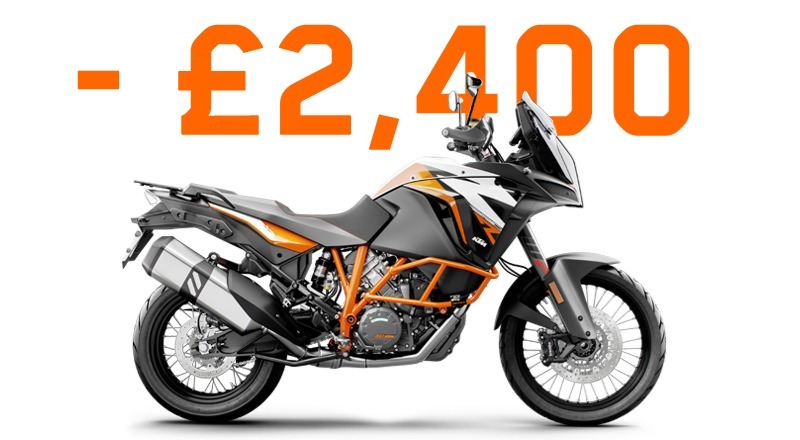 KING OF ADVENTURE
The KTM 1290 SUPER ADVENTURE R is the most powerful and extreme Travel-Enduro bike in its segment, featuring the essential equipment to make it the benchmark for long-haul offroad adventure motorcycling.
SPECIAL FEATURES
WP fully adjustable suspension
Cornering ABS, incl. Offroad Mode
LED Headlight with LED daytime light
One-piece offroad seat
Adjustable ergonomics
*Offer available while stocks last at participating KTM Authorised Dealers. Valid for purchases of selected models between the 1st of December 2020 – 25th of January 2021.